Pre-wedding Shoot... 2 hearts 1 soul...

Afreen is one of the best example of a beautiful bride.
Ali was extremely humble, modest & down to earth &

I had a great time doing this pre-wedding & wedding.
A FEELING CALLED LOVE


A beautiful journey of love culminating into an eternal bond captured their wedding full of fun,
excitement, blessing and most importantly love of everyone!!!
"Love doesn't make the world go 'round. Love is what makes the ride worthwhile."

​I wrapped up easily for this perfect wedding I've shot. Great couple, warm family, breathtaking decor at every event, tons of good looking people, perfect light, and oodles of happiness all around. :)
​It's not everyday that everything comes together!
_
For me, the best portraits of a couple in love always happen when I become invisible to them. This can take anywhere between 2 minutes to 2 hour of interacting with each other. In Shaan & Nabeela's case, it took all of those 2 minutes for them to ignore me completely and lose themselves.
---
_
One of the best things about my job is the chance to meet (and become friends with!) people of very similar and very diverse thoughts/cultures. I struck off with any family the first time I meet them, and being at their functions is almost like being at any friends' events! I guess that's the reason why the client-photographer relationship in my case, almost never ends. I love my job. :)
---
Powered by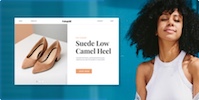 Create your own unique website with customizable templates.