Hi, I'm Ahmed charania, and I founded Studio Dimensions (formerly PHOTOTEC) in the year 1986 to share my love of photography. I have ended up learning photography the hard way, And of course I spent a lot of years with the camera in my hands learning by making mistakes. Started with a Practika camera, normal lens and a small starblitz flash. Growing steadily by giving good quality work and my attitude of getting gel with the client, for which the love I get from my clients.
I have taken formal training from couple of Maestros in the field of photography like Shari Academy's Mr.Girish Mistry, Mr.Hari Mahidhar
, Mr.Vishal Bhende, and Mr.Shirish Karale and I am still open to learn.
Nearly after 2 decades one day, I realized that I was now in a position to create the STUDIO that I had always wished existed! The result is Studio Dimensions. My goal is to help pull you through your Product shoot, Portfolio or Wedding. I don't just take photographs. I capture life.
I approach photography from the client's perspective. I know what it is like to be in front of the camera and how stressful a photo shoot can be. I want my clients, to be relaxed so I can get the best shots. My goal is to ensure that you have a great time and that I can capture those precious memories in my camera forever, making them timeless. I love to have fun and focus on making your session easy and stress-free.
I like to try new setup and poses with each session, If you have a wonderfully crazy idea for a photo.... I am the photographer for you! I am willing to try anything! Photography is about angles and moments - to shoot good scenes studio Dimensions photographers lie down, hide behind flowers, climb balconies and do what it takes to get good moments. I want you to see my work.
My red color Studio Dimensions logo with Camera was inspired by our youthful attitude of being bold, unconventional and also the color of Indian weddings.
When I am not making, seeing or reading about photography, I spend my time strolling on the beach or hiking and listening music (even when I am working) watching movies and pretty much everything else... Just tell
Me
what you have in mind and I will execute. It is important to me that you are getting what you truly want for the price you are paying. Look around the site and drop a line with your thoughts on my photography style, a favourite photo, your wedding dates, or even just to say Hello :-)
---
Powered by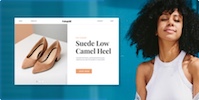 Create your own unique website with customizable templates.